Wednesday, October 22, 2014
So lame.
From Heather Mac Donald, at City Journal, "
Infected by Politics
":
The public-health establishment has unanimously opposed a travel and visa moratorium from Ebola-plagued West African countries to protect the U.S. population. To evaluate whether this opposition rests on purely scientific grounds, it helps to understand the political character of the public-health field. For the last several decades, the profession has been awash in social-justice ideology. Many of its members view racism, sexism, and economic inequality, rather than individual behavior, as the primary drivers of differential health outcomes in the U.S. According to mainstream public-health thinking, publicizing the behavioral choices behind bad health—promiscuous sex, drug use, overeating, or lack of exercise—blames the victim.

The Centers for Disease Control and Prevention's Healthy Communities Program, for example, focuses on "unfair health differences closely linked with social, economic or environmental disadvantages that adversely affect groups of people." CDC's Healthy People 2020 project recognizes that "health inequities are tied to economics, exclusion, and discrimination that prevent groups from accessing resources to live healthy lives," according to Harvard public-health professor Nancy Krieger. Krieger is herself a magnet for federal funding, which she uses to spread the message about America's unjust treatment of women, minorities, and the poor. To study the genetic components of health is tantamount to "scientific racism," in Krieger's view, since doing so overlooks the "impact of discrimination" on health. And of course the idea of any genetic racial differences is anathema to Krieger and her left-wing colleagues.

Local public-health programs are just as committed to "social justice." The National Association of County and City Health Officials promoted a seven-part PBS documentary, Unnatural Causes: Is Inequality Making us Sick?, to trigger community dialogues about health equity. NACCHO's Health Equity and Social Justice initiatives seek to "advance the capacity of local health departments to tackle the root causes of health inequities."

During the height of the AIDS epidemic, the public-health profession abjured any focus on abstinence as a means of stopping the spread of the disease. This silence was contrary to decades of public-health response to venereal disease, which stressed individual responsibility, as well as contact tracing, to prevent further infections.

The American Journal of Public Health recently published a study coauthored by Columbia University professor and longtime police critic Jeffrey Fagan arguing that young black men who have been stopped and questioned by the New York Police Department suffer from stress and anxiety. The more times an individual gets stopped, Fagan claims, the more stress he may feel. The study did not consider whether individuals who have been stopped numerous times by the police may be anxious because they are gang members operating in a world where retaliatory shootings are common. Nor did it compare the stress of stop subjects with the stress once experienced by law-abiding residents of high-crime neighborhoods before the NYPD brought violent crime down 80 percent.

The public-health profession has a clear political orientation, so it's quite possible that its opposition to a visa and travel moratorium is influenced as much by belief in America's responsibility for the postcolonial oppression of Africa, and suspicion of American border enforcement, as it is by a commitment to public-health principles of containment and control...
Remember, if the Ebola doesn't kill you, leftism will.
Sill more at that top link.
Posted by

Donald Douglas
at 8:45 AM
0 comments
Links to this post


Tuesday, October 21, 2014
Ah, the left's bunker mentality breaks out into the open.
It's gonna be a bloodbath --- and leftists better run for their lives.
At Twitchy, "
No biggie: Lefty site Daily Kos predicts 'Democratic Armageddon' in Senate
."
(Honestly, though, I think this Kos kook is off his rocker, perhaps a bit too spooked by the bad poll tidings. Republicans should clear the six seats needed to take the majority. I seriously doubt they'll achieve a Senate pickup in the double digits, however.)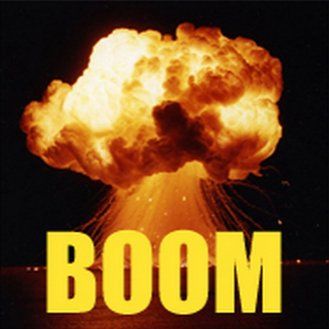 Posted by

Donald Douglas
at 7:10 AM
0 comments
Links to this post


Posted by

Donald Douglas
at 7:00 AM
0 comments
Links to this post


Coming to America?
From Marc Thiessen, at
the Washington Post
:
The world is experiencing virulent outbreaks of Ebola and Islamist radicalism.

What if the two threats converge into one?

In June 2001 — a few months before the Sept. 11, 2001, terrorist attacks — a group of leading Democratic national security experts gathered at Andrews Air Force Base to carry out a national security exercise called Dark Winter. Hosted by the Johns Hopkins Center for Civilian Biodefense and the Center for Strategic and International Studies, Dark Winter simulated a biological attack on the United States in which terrorists release smallpox virus in three shopping malls in Oklahoma City, Philadelphia and Atlanta....

So what about Ebola?

Unlike smallpox, which is hard to come by, the Ebola infection is raging right now in parts of Africa where Islamist extremists could have easy access. As physician Scott Gottlieb of the American Enterprise Institute points out, with Ebola, "Mother Nature has created the perfect bioweapon in many respects, as long as the attacker has suicidal aspirations." Ebola has up to a 21-day incubation period — more than enough time for terrorists to infect themselves and then come here with the virus. In a nightmare scenario, suicide bombers infected with Ebola could blow themselves up in a crowded place — say, shopping malls in Oklahoma City, Philadelphia and Atlanta — spreading infected tissue and bodily fluids.

Think it can't happen? If an Ebola-infected Liberian, Thomas Eric Duncan, was able to fly to Dallas, what is to stop an Ebola-infected terrorist from doing the same? And if our health-care system was unable to handle a single Ebola patient, imagine what would happen if 50, 100 or more Ebola patients started showing up at U.S. hospitals. Already we have seen schools closed in Dallas and Cleveland and a ship denied entry in Mexico and Belize. It would not require a attack on the level of Dark Winter to cause mass disruptions to our way of life and our economy.
Personally, I'm just not that worried about it.
That said, we'd no doubt be screwed if one of these terrorist war-game nightmares played out with Barack Obola in office. The White House remains multiple steps behind the curve. Americans would dying in mass numbers and all President Contagion would do is appoint some corrupt-o-czar to provide a political fix, public health be damned.
Posted by

Donald Douglas
at 4:00 AM
0 comments
Links to this post


Posted by

Donald Douglas
at 12:00 AM
0 comments
Links to this post


Monday, October 20, 2014
From Chris Cillizza, at the Washington Post, "
Republicans chances of winning the Senate keep getting better
":
The likelihood of a Republican Senate takeover continues to increase with all three major election models giving the GOP at least a six in ten probability of winning the six seats the party needs to win take back control.

Two of the three models have moved in Republicans' direction over the past week. FiveThirtyEight, Nate Silver's model, gives Republicans a 62 percent chance at the majority, which is up from 58 percent last week, while LEO, the New York Times Senate model, now shows a 69 percent probability of a GOP win -- up from 64 percent last week. (The Washington Post's Election Lab model show Republicans with a 94 percent chance at the majority last Monday and a 93 percent chance today.)

The trend lines in both the LEO and FiveThirtyEight models highlight movement over the past week toward Republicans -- with a slight tick back toward Democrats in the last few days...
All leftist outlets. All of them, which means it's even worse for the Democrats than Cillizza lets on. It's going to be a bloodbath on November 4th. I can't wait!
Posted by

Donald Douglas
at 10:00 PM
0 comments
Links to this post


Here, "
SHIA LABEOUF
":
I found God doing Fury. I became a Christian man, and not in a fucking bullshit way—in a very real way. I could have just said the prayers that were on the page. But it was a real thing that really saved me. And you can't identify unless you're really going through it. It's a full-blown exchange of heart, a surrender of control. And while there's beauty to that, acting is all about control. So that was a wild thing to navigate. I had good people around me who helped me. Brad [Pitt] was really instrumental in guiding my head through this. Brad comes from a hyper-religious, very deeply Christian, Bible Belt life, and he rejected it and moved toward an unnamed spirituality. He looked at religion like the people's opium, almost like a Marxist view on religion. Whereas [Fury writer-director] David [Ayers] is a full subscriber to Christianity. But these two diametrically opposed positions both lead to the same spot, and I really looked up to both men. It was nice to have conversations with Brad about the family he came from and what he was using to get through the day. People don't know this about Brad: He's a very thoughtful actor. That's not a motherfucker who just shows up and does the job. He puts a lot in, so you get a lot out. He's hard on himself, very hard. I think every great artist is bipolar to some degree. To be great you have to have self-criticism, which, in that moment, becomes some sort of bipolar thing. You go from "That was fucking great" to "I'm fucking shit." And Brad has a bipolar element to the way he deals with his work. We have a lot of similarities that way.
Posted by

Donald Douglas
at 7:50 PM
0 comments
Links to this post


Man, the entire far-left base is just saying screw it to Barack Obola.
At LAT, "
Latinos, angry with Obama, may sit out midterm vote, hurting Democrats
":
Leaving church on a recent Sunday, Jose Trujillo paused to consider the upcoming midterm election and two of the hottest Senate and gubernatorial races in the country, blazing away right here in Georgia.

Trujillo hasn't paid much attention to either contest, but it's not his flooring business that's kept him too busy to care, or his infant daughter who's taken away his interest. Rather, he cited President Obama and his failure to overhaul the nation's vexing immigration laws.

"Obama promised too much and never delivered," Trujillo, 44, said, gently rocking 1-year-old Dorothy in his arms outside Iglesia Des Dios Vivo church in Gainesville, a center of Georgia's booming Latino population. Why bother voting, Trujillo asked, "when the politicians never listen to what the people say?"

As Democrats struggle to hold the Senate, limit their losses in the House and maybe gain a few governor seats Nov. 4, they are counting on strong support from Latino voters, a rapidly growing part of the electorate and a big reason states like California, Nevada and Colorado have gone from red to blue in their presidential preferences.

But Latino voting tends to drop in midterm elections and, as Trujillo's sentiment suggests, that may prove all the more so next month, given deep frustration with the president.

He drew a record Latino turnout in 2012, but since then has repeatedly deferred action after pledging to push through comprehensive changes in immigration law, acting without Congress if necessary. For many, that failing seems to trump anything positive Obama has accomplished.

"All the air has been let out," said Matt Barreto, a University of Washington political scientist who conducts extensive polling among Latinos nationwide...
The Democrats are screwed, heh.
More at that top link.
Posted by

Donald Douglas
at 8:00 AM
0 comments
Links to this post


Posted by

Donald Douglas
at 7:40 AM
0 comments
Links to this post